Po-motion Interactive Display Software Brings Floors and Walls to Life
BY: FG Team
25 January 2016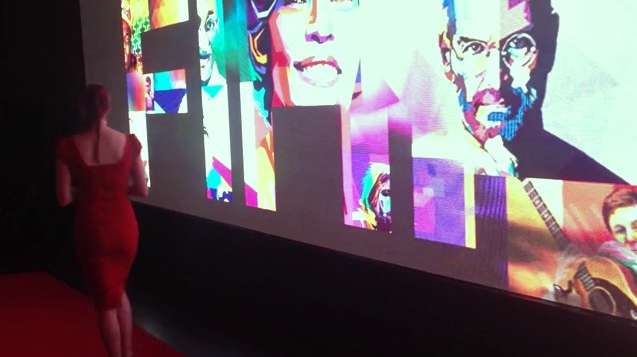 images: PO-MO
Po-motion software enables interactive displays on floors and walls, bringing these to life with fun interactive projections and effects.
Po-motion interactive display software uses games and effects to deliver different kinds of projections to floors and walls. It turns regular advertising screens into motion reactive walls, interactive floors and window displays, and has a wide range of applications. The software is the easiest and most affordable way to install projection displays in different establishments, including shopping malls, stores, museums, and other public spaces. Po-motion is motion reactive and allows multiple people to interact with different games and effects simultaneously.
Po-motion software allows users to create their own games using the patented Motion Maker templates. These templates offer real time online creation tools, allowing users to design custom wall and floor projector installations, games or interactive advertising and window displays. Users can simply choose templates, upload their own images, adjust different settings to their liking, and see a live preview of the final product while they are creating it.
The popular games and effects available for the Po-motion software include Koi Pond, Ball Game, Ripples, Balloon Pop, Tile Flip, Trails and Frosted Window. Koi Pond creates the effect of fish swimming below users' feet and water rippling as they move. Ball Game and Balloon Pop are fun interactive games that can be played by multiple users. Ripples, Tile Flip and Trails use the motion of people walking by to create different effects, while Frosted Window creates the effect of a window that clears when the user wipes the frost away.
Po-motion software works with any PC, display and web camera or Kinect for Xbox One. All users need is a computer, a display (TV or projector), and a sensor (USB webcam or Kinect). The software is available in three different versions – Basic, Plus and Pro – to allow users to design displays that best suit their needs and budgets. The games and effects are available separately.
Po-motion software is currently used in thousands of locations around the world as a tool to promote different brands and products. Watch the video below to learn more about the software and see some of the existing installations.