MyRide Virtual Cycling Software Offers Immersive Experience for Personal and Group Training
BY: FG Team
18 March 2015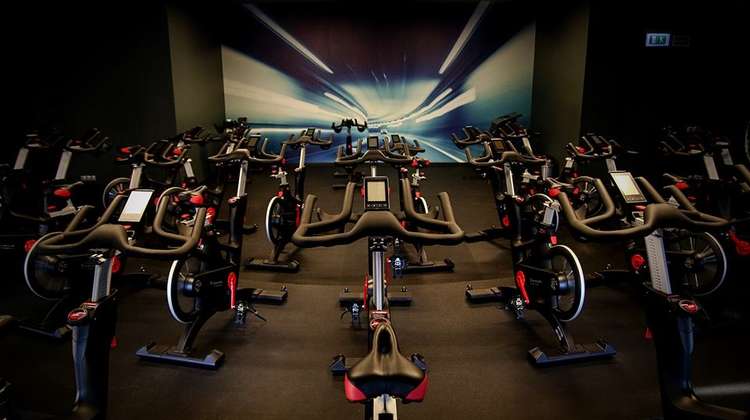 images: INDOOR CYCLING GROUP, TEAM ICG FACEBOOK
MyRide virtual cycling software offers scenic locations and a highly immersive cycling experience for personal and group training.
MyRide is an indoor training software that offers a variety of cycling routes and workout options for personal training and group classes with personal or virtual instructors. The software includes several apps designed for use at gyms, health clubs and fitness studios.
The MyRide Studio Coach app, which can be used in both personal and group training, offers immersive video with an onscreen coach motivating cyclists to get fitter, stronger and faster. The app offers three program formats: drills (15-minute HIIT), fast-class (30-minute HIIT), and class (50-minute rides). The programs include athletic-based strength, endurance and speed training with motivating music to keep participants energised and maximise their results.
The MyRide Tour Coach app, also designed for both personal and group training, delivers video footage from different locations around the world and voice-over coaching to keep members pedalling. The scenery moves with the pedalling speed, allowing riders to experience the terrain as they see it. The app also includes the class and fast-class formats.
The MyRide World View app is used only for personal training and allows cyclists to just ride free, without coaching or any other distractions from the virtual scenery in front of them. Riders can choose from more than 140 stunning locations across Europe and North America. The route videos are five minutes long and offer different terrains, climbs, descents and combinations.
MyRide cycling apps allow instructors to choose, play and control route videos and enhance their live training sessions. Operators can use the apps to schedule cycling classes online or play them on demand to attract new customers. Personal training apps play video on a console screen, while group apps use an external screen to show the video to many users at the same time.
MyRide was developed by Team ICG (Indoor Cycling Group), a company specialising in the design, manufacturing and programming of indoor cycling equipment. Based in Germany, Team ICG operates across three continents: Europe, Asia and North America.
To learn more about MyRide, watch the video.