Visual Sports Launches Interactive Baseball Simulation Game
BY: FG Team
24 October 2013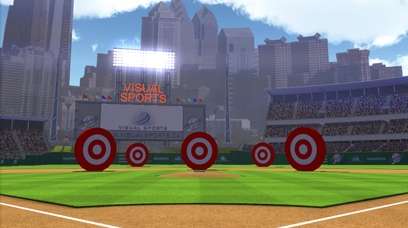 image: VISUAL SPORTS SYSTEMS
Visual Sports has launched Home Run Derby, an interactive baseball hitting simulation game, now available for the company's line of simulators.
Home Run Derby lets players improve their swing using real baseball equipment and provides them with an immersive gaming experience within virtual baseball stadiums. There are six game environments to choose from and two modes of play, one delivering a realistic experience of a home run contest and the other allowing the user to focus on the location and distance of the hit.
Users can get accurate data on distance, trajectory and speed of the ball. Visual Sports' baseball simulators can be used in sports bars, offices, leisure and entertainment centres, and at home. Watch the video to learn more about the interactive hitting simulator.