Breathing Games and Toys Help Manage Asthma and Stress with Fun Gaming Experiences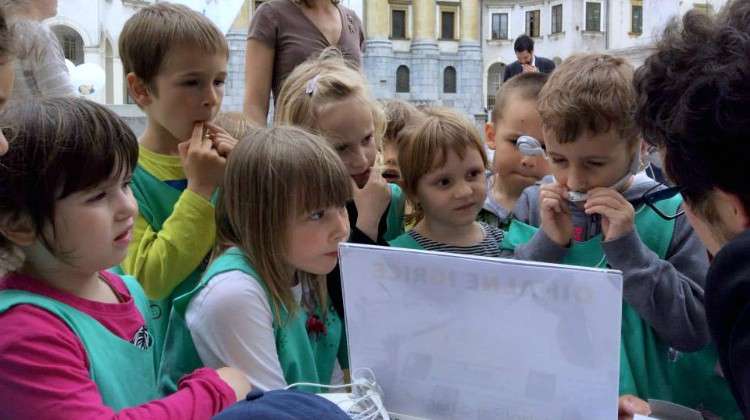 images: BREATHING LABS
Breathing Labs offers a range of innovative interfaces that engage users in breathing games and exercises that improve their breathing patterns to help manage asthma symptoms, reduce stress and enhance recovery after illness.
Breathing Labs is a Slovenian company that develops a wide range of smart technologies, including video games, electronic toys and tools, that help improve users' breathing patterns. The company's innovative solutions are designed to encourage people to incorporate pursed lip breathing into their daily routine to improve their health and wellbeing. Pursed lip breathing is a clinically tested breathing technique that prolongs active expiration, making each breath more effective and improving oxygen saturation and tidal volume at rest. The technique is taught to patients to ease shortness of breath and promote deep breathing. It has a beneficial effect in treating stress and anxiety-related disorders and can be used effectively during asthma attacks.
Breathing Labs' BREATHING+ package is a complete solution that uses interactive games to deliver breathing exercises on the user's Android/iOS smartphone or tablet or Windows/Mac PC. The games are controlled by the player's breathing using a specially designed headset and do not require any other controllers. There are currently more than 50 games to choose from.
The solution is designed for use both in clinical settings and at home to relieve stress, manage asthma symptoms, improve stamina and enhance the recovery process after illness or surgery. The games are particularly beneficial to people with asthma, emphysema, COPD, high blood pressure and anxiety-related disorders.
In 2016, Breathing Labs expanded its offering to include Breathing Toys, a line of electronic toys designed to engage children in breathing exercises. Breathing Cars, a set that consists of a race board and two racing cars, was developed to bring the gaming experience from the digital environment into the physical world. It uses two headsets that connect to a breathing controller which, in turn, connects to the race board to deliver a competitive racing experience for two players.
In addition to the games and toys, Breathing Labs has also developed Breathing Scrolling, an accessibility tool that allows users to scroll through web pages using only their breathing, and Breathing Video, a language learning tool that uses breathing-driven video to help users acquire languages and skills more efficiently.
Watch the video below to learn more about Breathing Labs' solutions.