BTS Nirvana Delivers Immersive Reality Rehabilitation with Clinical Movement Analysis
BY: FG Team
7 October 2016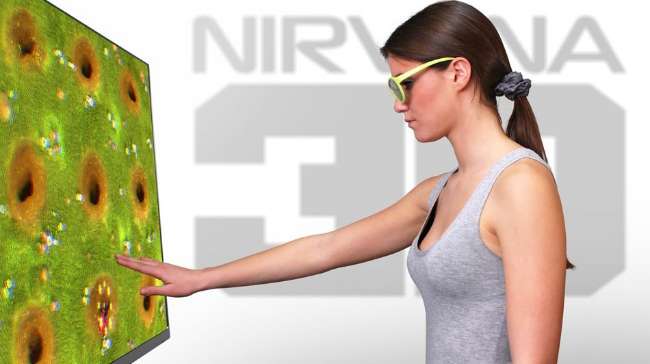 images: BTS BIOENGINEERING
BTS Nirvana is a virtual rehabilitation platform that uses immersive reality and multisensory stimulation to aid the therapy of people with neuromotor and cognitive diseases and pathologies.
BTS Nirvana, a movement-based therapeutic system developed to enhance the rehabilitation process of patients with neuromotor and cognitive diseases, uses colourful graphics and multisensory stimulation to deliver virtual reality scenarios that engage patients and keep them motivated during their training sessions.
The immersive reality platform offers a range of therapeutic games set in a virtual interactive ambient and designed to address cognitive and neuromotor deficits affecting any part of the body. The interactive therapeutic exercises come with audio-visual stimuli that immerse patients in various games and engage their perceptual-cognitive skills as well as their body.
BTS Nirvana can be connected to a large screen or a projector to display a series of interactive exercises and uses an infrared video camera to track and analyze patients' movements. The games challenge patients to reach or grab objects that appear on the projection surface, to cover the widest projection surface possible, or to follow an object across the screen. The therapeutic programs are particularly recommended for patients with movement disorders caused by stroke or traumatic brain injury, multiple sclerosis, Parkinson's disease, and cerebral palsy. In addition to immersing patients in fun interactive games, the platform tracks their progress, allowing therapists to evaluate their performance and modify the rehabilitation program to maximize outcomes.
BTS Nirvana was developed by BTS Bioengineering, a company with more than 20 years of experience in creating medical devices and innovative technologies for rehabilitation, sports training, injury prevention, research, and other applications that require clinical movement analysis. Based in Brooklyn, New York, the company has equipped more than 1000 medical centres around the world and supplied NASA, ESA, the United States Army, sports teams including AC Milan and Real Madrid, and a number of specialized health care facilities, nursing homes and universities with innovative solutions designed to offer more effective patient treatment, improve athletes' performance, and provide researchers and specialists with an advanced means of assessment.
See some of the options available with BTS Nirvana in the video below.