E-Link Rehabilitation Systems Offer Unique Solutions for Clinical Exercises and Evaluation
BY: FG Team
18 November 2016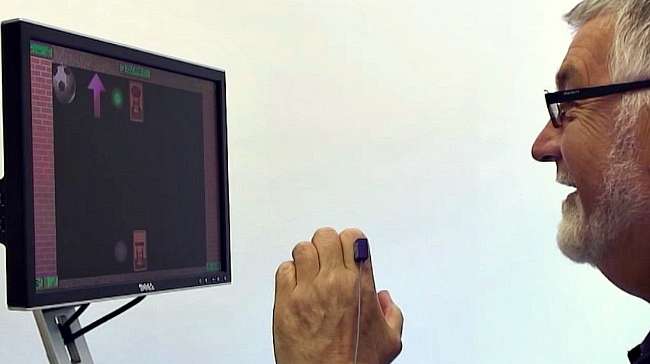 images: BIOMETRICS
E-Link modular rehabilitation systems offer a comprehensive set of solutions for therapeutic exercises and evaluation in clinical and educational settings.
E-Link is a modular system developed to facilitate a wide range of clinical interventions and assist in the rehabilitation of the upper and lower extremities. Combining advanced functionality with depth of data and ease of use, the system offers a comprehensive set of solutions for stroke rehabilitation, neurorehabilitation, hand therapy, spinal injury rehabilitation, and pediatric rehabilitation. It uses specialized devices and engaging computerized activities to make therapy more effective and help patients re-learn the skills necessary for everyday life.
Used by thousands of hospitals worldwide, E-Link provides clinicians with accurate, standardized tools for medical evaluation in different clinical settings. These include tests for joint range of motion, grip strength, weight-bearing balance and pinch strength. The software that comes with the system generates comprehensive documentation and reports evaluating patients' progress over time, facilitating the monitoring of the effectiveness of any therapy and the planning of future interventions.
E-Link systems come in different configurations to meet different clinical requirements and budgets. The physical components include ForcePlates, upper limb exercisers, sensors, strength measurement instruments, and an intelligent interface unit. The modules for evaluation and exercise combine computer-based activities with precision measurement instruments and can be purchased separately or with other components.
E-Link sensors enable therapeutic exercise even without visible joint movement, while the E-Link ForcePlates, designed for balance training, can detect small measurements and offer enormous benefits in desensitization exercises. The exercises themselves provide motivation and feedback to increase patient compliance and engagement. They can be adjusted in terms of speed, range and difficulty to treat a wide range of conditions.
E-Link has been an invaluable tool for health care professionals in both clinical and educational environments for over 20 years. The latest generation uses wireless sensors and a versatile range of modules for different aspects of rehabilitation, including exercise, progress reporting, evaluation, physical impairment calculation, and documentation.
E-Link solutions were developed by Biometrics Ltd, a leading manufacturer of electrogoniometers for applications in research and computerized systems for exercise and evaluation designed for use in clinical rehabilitation. Based in Newport, the UK, the company offers a range of sophisticated systems for fast and accurate measurement of dynamic joint movement and for clinical evaluation and therapy. The company's sensors, software and instruments are used by researchers, universities, hospitals and corporations across the world.