GripAble Uses Mobile Therapy Games to Train and Assess Upper Limb Function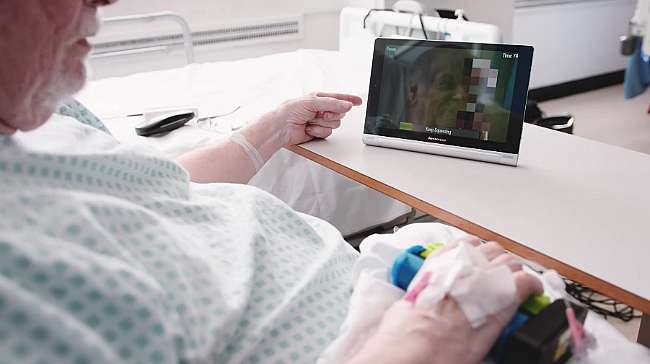 images: GRIPABLE
GripAble is an innovative digital hand-grip that uses interactive games to engage patients in therapeutic exercises that improve and measure their upper limb function.
GripAble is a low-cost digital hand-grip that uses app-based therapy games to deliver exercises to people living with arm or hand disabilities, including patients recovering after a stroke and people suffering from arthritis. The device is light, portable and simple to use. Designed for squeezing, it enables both functional training to improve grip strength and an easy assessment of patients' abilities.
GripAble interacts wirelessly with the interactive games that users can play on their tablets and smartphones, making it easy for them to train anywhere, at any time. The device measures grip strength, functional hand grasp and whole arm movements simultaneously, providing users with objective data to assess their upper limb function. Gross arm movements are tracked by motion sensors and straps can be added to measure and train finger extension and hand opening.
The games developed for use with gripAble make therapy more enjoyable and fun, motivating users to stick with the exercises and offering them a more rewarding experience than they would get in traditional therapy. One of the games, called Balloon Buddies, requires patients to team up with therapists to control a pair of balloons as they move through the sky and collect points. All the games promote hand, arm and brain training and offer data for objective self-assessment.
The hand-grip was developed by gripAble Ltd., founded by a team of experienced scientists, clinicians and rehabilitation technologists at the Imperial College London in 2016. The company specializes in developing mobile technologies that combine functional therapy with measurement of upper limb function to offer people with arm or hand disability the therapy they need. The rehabilitation device has been used with more than 500 patients with different types of arm impairment, which allowed the team to develop an advanced solution for upper limb training and assessment at home. GripAble will be released in 2017.
Learn more about therapy with the device in the video below.