Hocoma Acknowledged as Major Player in Wearable Healthcare Market
BY: FG Team
27 October 2014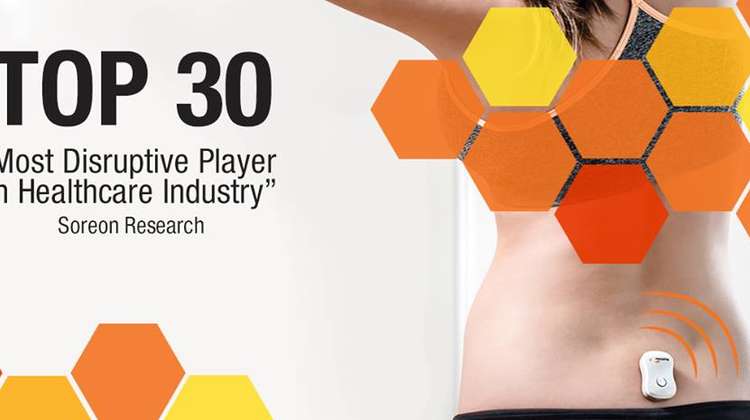 images: VALEDO FACEBOOK, HOCOMA
Swiss innovator Hocoma was acknowledged as One of the Major Players in the Wearable Healthcare Market in a new independent report.
Swiss-based robotic therapy leader Hocoma was recognised as One of the Major Players in the Wearable Healthcare Market in an independent market report released by Soreon Research. Soreon's Smart Wearable Healthcare Report 2014 has delivered a comprehensive, data-driven insight into the smart wearable devices market, which is currently estimated at around $2 billion and expected to reach $41 billion by 2020. The innovative solutions developed by companies like Hocoma will change the landscape of medical care and challenge the existing relationship among patients, doctors, and hospitals.
Hocoma entered the field of lower back pain therapy with its Valedo technology in 2010 and is now one of the leaders in the wearable healthcare devices market, along with companies like Samsung, Apple, Phillips, Intel and Google. Valedo is a sensor-based therapy device that offers a series of engaging, motivating exercises to improve fine muscle control, movement awareness, and spinal stability. The device helps reduce back pain and supports long-term back health. The Valedo sensor uses a 3D gyroscope, a 3D magnetometer, and a 3D accelerometer to capture the patient's movements, and all the exercises are based on certified back treatment programs. Along with the exercises, Valedo offers advanced reporting features and presents the patient's progress in a report that includes data about movement quality and performance.
Smart healthcare devices may take years to really enter the medical and healthcare sector because many innovative, pioneering companies are still faced with current regulations. Soreon Research recommends several measures that are necessary to succeed in the market. These include focusing on a specific patient segment, developing solutions that are easy to use and contribute to cost savings, and including medical professionals in every project. Hocoma's ongoing collaboration with leading universities, research centres, and hospitals, has been instrumental in the company's success in creating products that lead to a more effective rehabilitation.