MusicGlove Offers Clinically Validated Hand Rehabilitation Programs with Music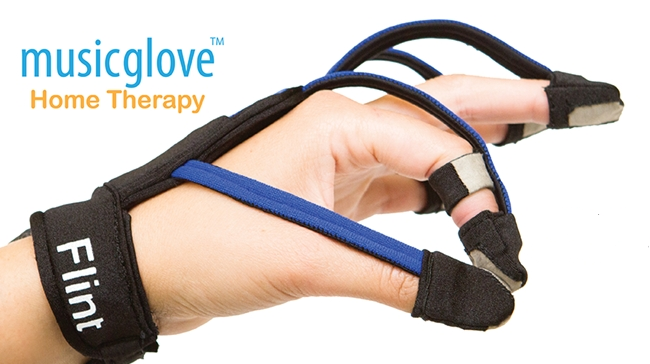 image: FLINT REHABILITATION DEVICES
The MusicGlove, an innovative rehabilitation tool developed by Flint Rehabilitation Devices, is a sensorized glove that tracks the wearer's hand movement and uses music and gaming technology to make therapy programs more effective and engaging.
The device is designed to assist in the rehabilitation of patients living with hand impairment after a neurological or muscular injury. It is the world's first FDA-approved solution for hand rehabilitation that uses music and interactive games to motivate stroke sufferers and other neurological patients to perform specific functional movements in order to regain function in the affected hand. The rehabilitation program available with the MusicGlove has proven effective at significantly restoring hand function within only several weeks.
To learn more about the MusicGlove and hear about patients' experiences with the device, watch the video.