Virtualware Launches First Hand and Body Therapy Video Game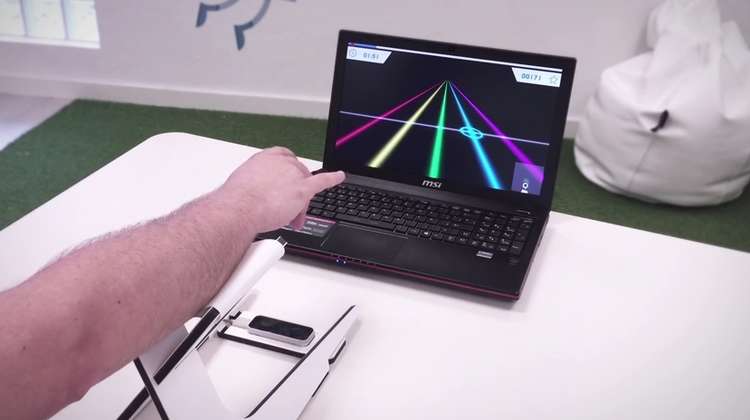 images: VIRTUALWARE, VIRTUALREHAB FACEBOOK
Virtualware has announced the launch of VirtualRehab 3.0, the first video game solution designed for hand and body therapy that has obtained CE mark approval from the European Commission.
Virtualware's latest offering, VirtualRehab 3.0, is a therapy solution created to help professional therapists who work with patients with severe neurological conditions, including multiple sclerosis, cerebral palsy, stroke, Parkinson's disease, traumatic brain injury, peripheral neuropathies and spinal cord injury. The rehabilitation platform is the first clinically validated video game solution designed for hand and body therapy. It offers patients individualised treatment and the option to perform therapeutic exercises either in a clinical setting or at home. The platform was designed for neurological rehabilitation supervised by therapists and clinicians, and can also be used with the elderly, to help improve their balance and mobility.
Developed in close collaboration with Europe's leading neurologists and physical therapists, VirtualRehab 3.0 uses motion capture technology powered by Leap Motion and the Kinect Xbox One to help neurological patients improve their balance and train fine motor skills by playing a series of virtual games. The innovative solution was demonstrated at Rehab Week, held in Valencia, Spain earlier this month.
VirtualRehab 3.0 includes VirtualRehab BODY and VirtualRehab HANDS. The VirtualRehab BODY program uses Kinect Xbox One technology to improve balance and mobility of the upper and lower extremities, while VirtualRehab HANDS comes with exercises designed to improve fine motor skills and dexterity of the hands. The HANDS program uses a Leap Motion sensor to track precision movements of the fingers.
VirtualRehab has already had success with stroke patients as the interactive video games available with the platform encourage them to keep repeating the prescribed exercises. "We recently started using VirtualRehab to re-teach stroke patients how to coordinate small muscle movements in their hands and fingers, tasks controlled by the nervous system that are essential to day-to-day life," said Dr. Manuel Murie, director of the Centro Neurológico de Atención Integral, a specialized neurorehabilitation centre in Spain. "In only a short time our patients were more engaged and confident, the motivation they have is critical to their progress, with therapeutic games we are able to transform how they feel about therapy and it makes our day to day work more engaging."