Fitness for Health: Washington's Top Exercise Program
BY: FG Team
7 November 2014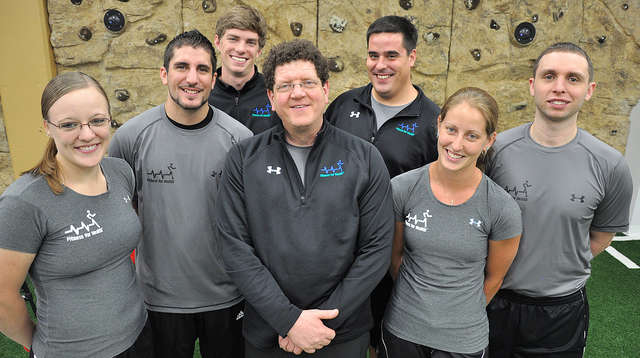 images: FITNESS FOR HEALTH; FITNESS FOR HEALTH, FACEBOOK
Fitness for Health uses top-of-the-line fitness equipment and advanced methods to provide children and adults with the best exercise program in Washington, D.C.
Fitness for Health is a state-of-the-art fitness and health centre that provides the best child and adult exercise program in Washington, D.C. The facility uses specialised fitness equipment and unique methods to provide individuals of all ages with a safe environment where they can develop the confidence and motivation to improve their skills by taking on exciting, challenging new activities.
The centre's advanced technology and innovative approach to physical activity offer clients top quality fitness and health programs that are tailored to each individual's needs, likes, skills, and requirements. The fitness facility offers evaluations, customised programs, and individualised goal setting, allowing clients to experience a strong sense of accomplishment while having fun. Fitness for Health provides a number of customised services for children. These include weight management, children's fitness, therapeutic exercise, and athletic development. Adults, meanwhile, can enjoy programs including athletic conditioning, adult fitness, mommy & me fitness, therapeutic and corrective exercise, and also weight management. In addition to their services, they also consult with other facilities. 
Going beyond fitness, the centre offers a range of personalised therapeutic programs for children and adults suffering from developmental and physical disabilities, Down syndrome, gross motor delays, sensory processing disorders, Asperger's and autism spectrum disorders, pervasive developmental disorders, and ADD/ADHD. There are also programs for individuals with anxiety disorders, confidence and self-esteem issues, and emotional disturbances. School programs, also available at the centre, include various recess initiatives, field trips, and professional workshops.
Health-related services at the Fitness for Health centre include cognitive interventions, development of functional movement and play skills, neurodevelopmental treatment, and programs to improve gross motor and coordination skills. The facility offers physical therapy, occupational therapy, and therapeutic exercise to help people achieve independence in every area of their daily life. Children with various needs can improve their physical, cognitive and motor skills and improve their self-esteem through some of the unique programs available at the facility.
Fitness for Health uses a sensory integration approach, combining occupational therapy with advanced interactive gaming technologies to deliver customised care programs that are both effective and motivational. The techniques used have all been proven effective in research and studies.
Along with weights and cardio machines, the Fitness for Health facility also uses 13 pieces of active gaming equipment, which lets users immerse themselves in a variety of interactive games and forget that they are really exercising. The interactive games available at the centre include virtual reality sports games, a glow-in-the-dark rock climbing wall, a laser room, and a 30 ft. trampoline. The exergaming solutions are designed to improve balance, body awareness, motor planning, reaction time, coordination, visual and auditory integration, and strength. Most of the solutions track users' results, providing them with data showing their progress in real time.
The Fitness for Health facility does not only help individuals tackle problems and reach personal goals, but provides them with a place where they can celebrate special occasions, throw birthday parties, host private events, and organise team building sessions.
Fitness for Health was founded in 1989 by Marc Sickel, previously the Athletic Trainer at the Landon School in Bethesda and the Fitness Director at the Howard Hughes Medical Institute. Sickel established the facility to address the same challenges he experienced as a child with special needs (ADD/ADHD).  His goal is to help all children and adults - anywhere on the motor development spectrum and at any level of fitness - to maximise their potential and enjoy the benefits of exercise while simultaneously having fun.
Fitness for Health staff consists of a team of highly trained professionals with backgrounds in kinesiology, physical education, motor learning, movement science, adapted physical education, health, recreational therapy, physical and occupational therapy, and motor learning. With extensive training, the Fitness for Health team makes sure that clients get a safe, supervised environment where they can reach their full physical potential. Marc and his team also provides consulting services.