Active Gaming with XaviX PORT
BY: FG Team
1 October 2013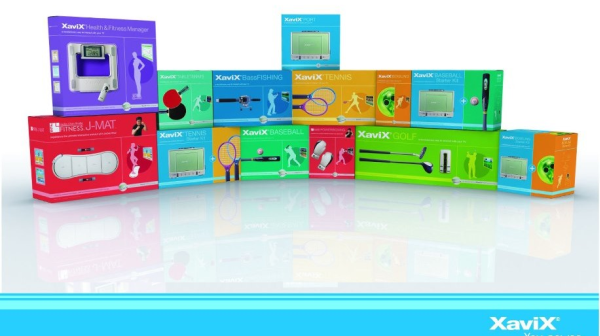 images: XAVIX FACEBOOK
The XaviX PORT active gaming console is an interactive gaming system that lets users play a wide range of sports games in front of their TV sets.
The XaviX PORT is an interactive fitness gaming system that uses motion controls to get players moving and play for real instead of just sitting on a couch and pressing buttons. Released almost a decade ago, the console predates Nintendo's Wii, and was developed by some of the same engineers who worked on the original Nintendo Entertainment System.
The XaviX PORT system can be used with fitness gear like golf clubs and baseball bats. The console itself does not have any controller ports. The specialised controllers come with the games themselves, which makes console upgrades unnecessary as all the latest applications are available within the new games.
Some of the games available with the system include XaviX Baseball, XaviX Golf, XaviX Tennis, JCS PowerBoxing, JCS J-Mat, XaviX Bowling, XaviX BassFishing, and XaviX Music & Circuit. The JCS PowerBoxing and J-Mat are a result of the company's partnership with Jackie Chan, allowing them to use his name and likeness.
When it was first released, XaviX was a pioneering technology in the field of interactive games combined with audio and video display, and also one of the first products to get gamers off the couch and turn gaming entertainment into a healthy activity. XaviX products are available with interactive sports accessories and equipment that provide a realistic experience and functionality for users.
The XaviX PORT was developed by the Japanese company SSD Company Limited and first released in August 2004. SSD Company Limited, founded in 1995 and based in Kusatsu, is dedicated to ongoing development of innovative products and technologies. The company's core product, the XaviX multiprocessor chip, provides the foundation for a wide range of applications and products that range from fitness and interactive sports to music and education.
The XaviX PORT is used in more than 20,000 schools, youth clubs, YMCAs, and retirement homes across the United States and abroad.