Immersis Brings Ultimate Immersive Gaming to the Living Room
BY: FG Team
27 February 2015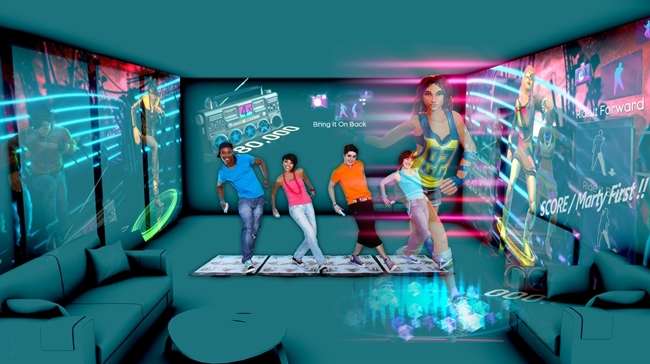 images: CATOPSYS
Immersis, an advanced virtual reality gaming system created by Catopsys, was successfully crowdfunded on Kickstarter after exceeding its $100,000 goal.
Immersis, the latest immersive gaming system to reach its crowdfunding goal on Kickstarter and one of the innovative technologies showcased at the 2015 International CES, is an advanced virtual reality gaming platform with a versatile range of applications, from healthcare and research to defense, engineering and urban planning. The system offers the ultimate VR experience for gaming and video, one comparable to the IMAX, that easily adapts to any living space and can be shared with friends.
The platform was created by Catopsys, a French startup specialising in developing immersive solutions in 3D virtual reality. The system uses innovative 3D mapping technologies, a LED projector and optics with special lenses to bring different virtual experiences and group gaming to the living room. The system's calibration software adapts the image to any room and the platform can be used to project images and videos at 180° or 360°. It can also integrate a TV screen or a tablet into the projected image.
Immersis works with all panoramic photo formats and existing games developed with a real-time 3D engine. An SDK is available for developers to create new options for immersive gameplay and an expanded VR experience. The system is easy to install and deploy, and can easily be folded away for transport and storage.
Catopsys recently announced a pilot project in collaboration with the Creighton RaD Lab at Creighton University in Omaha, Nebraska to explore the applications of immersive video technology in school environments. As part of the project, Immersis will engage students with rich content displayed across the walls of the classroom. The RaD Lab team is also collaborating with the Creighton University School of Medicine and The Center for Academic Innovation to create interactive content that can be used in the Health Sciences field.
One of the possible applications of the system is for risk-free situational simulation in the research and treatment of cognitive disorders. Immersive virtual environments can be used to confront patients with their phobias in a safe environment, as well as to treat various personality disorders and anxiety.
To see the experience Immersis offers, watch the video.