LeapTV Enlists Spider-Man to Get Kids Active
BY: FG Team
31 March 2015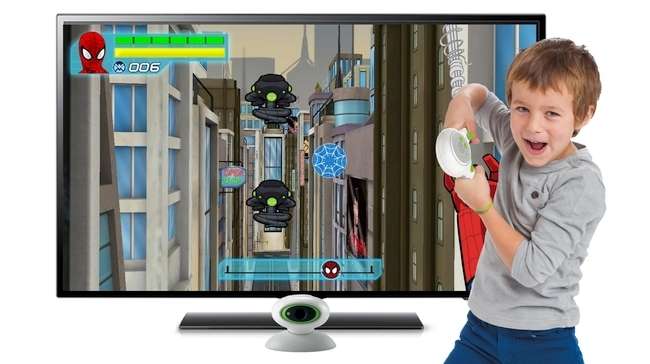 image: LEAPFROG
LeapTV offers hundreds of fun educational games and apps that encourage young children to get both their bodies and minds moving. Marvel's Ultimate Spider-Man, Disney's Sofia the First and LeapFrog Sports are only some of the options available with the platform.
The games challenge kids to run, sling webs, jump and wall crawl to improve their reading skills and help Spider-Man bring order to New York, or to train for the Tri-Kingdom Picnic Games with Sofia the First.
Developed for children aged 3 to 8, LeapTV is an educational video gaming platform approved by learning experts, that uses Wii-style controllers and exciting active games to engage children in physical activity and learning, and to motivate them to reach their full potential.
The platform was released in late 2014. Watch the video to see it in action.