Rolocule Games Brings Motion Tennis to Apple TV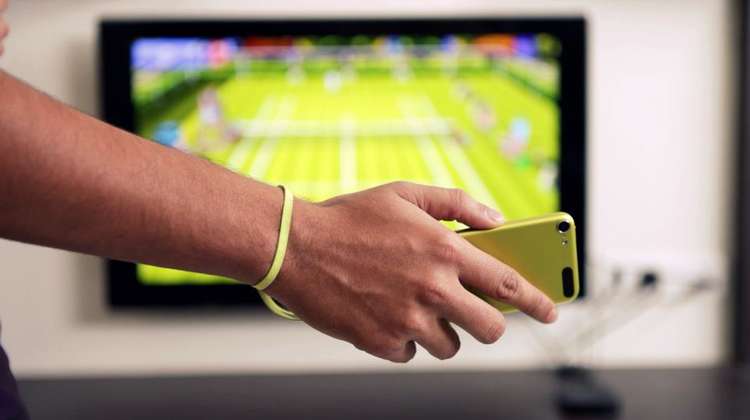 images: ROLOCULE GAMES; ROLOCULE GAMES, FACEBOOK
Rolocule Games has brought motion gaming to Apple TV with the first rolomotion-powered interactive game, Motion Tennis.
Rolocule Games has announced the launch of Motion Tennis for the iPhone and iPod Touch, now available from the Apple App Store. Motion Tennis is the first game to use rolomotion technology to accurately track the movements of the iPhone, allowing users to play tennis on any HD television using Apple TV and their smartphone. The technology tracks natural motion gestures, providing users with a highly immersive game that they can experience from the comfort of their living room. For those who like to keep count, the game provides calorie burn data for each game session.
Motion Tennis does not require any additional sensory or gaming devices because the rolomotion technology turns the user's iPhone or iPod Touch into a motion controller. The game streams to a HD television using AirPlay mirroring, with in-game optimisations bringing the mirroring lag to a minimum.
Users can play Motion Tennis just by swinging their iPhone or iPod Touch like a tennis racquet, giving accurate directions to the ball to play a wide range of tennis shots, including slice, lob and groundstroke. Motion Tennis also provides users with a selection of different types of courts, including grass, synthetic and clay, and they can play at varying difficulty levels. Users can also play tennis doubles with their friends and family by connecting two iOS devices through Wi-Fi. Along with the classic tennis mode, they can play survival mode to compete for high scores.
"We believe that gaming on Apple TV holds tremendous potential and Motion Tennis showcases the next generation of mobile games on TV, " said Rohit Gupta, Founder and CEO of Rolocule Games. "More than anything, customers may not need to buy dedicated motion gaming console anymore. We had a very successful beta campaign for Motion Tennis and beta users loved the experience of motion gaming using iPhone and Apple TV."
Motion Tennis is compatible with the iPhone 4S, iPhone 5, iPod Touch 5th generation with iOS 6.0 or above using Apple TV, 2nd or 3rd generation.
The game is available worldwide through the Apple App Store.