RowPro 4.0 Released by Digital Rowing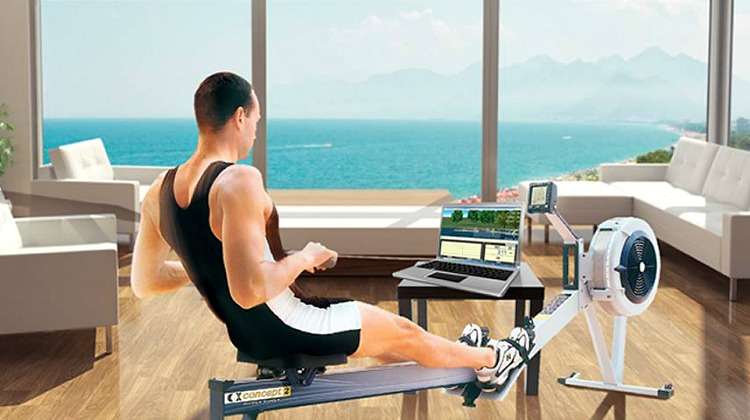 images: DIGITAL ROWING, FACEBOOK
Digital Rowing has announced the release of RowPro 4.0, the latest version of their indoor rowing software.
RowPro 4.0, the latest version of Digital Rowing's indoor rowing software, now available for Windows 8, was released today. New features include an upgraded Oarbits App and a more realistic visual experience. The new version of the software offers an even better overall rowing experience for users.
RowPro is a rowing software designed to run in computers connected to Concept2 Indoor Rowers. It offers flexible and efficient workout plans tailored to users and serves as a personal logbook that records their every stroke, which is a strong motivation booster as it gives users a sense of accomplishment. The software assists with training and rowing technique and provides an endless supply of training plans for rowing enthusiasts.
RowPro also offers a 3D coaching clinic for users to learn proper stroke technique and accurate feedback on the rower's performance, allowing users to track their progress. The 3D virtual environment, competition, and the ability to row live online along with hundreds of other users are strong motivational tools provided by the software. The option to sign up for scheduled rowing sessions online makes it easier for rowers to commit to a regular workout routine and allows them to enjoy a sense of community by interacting with other users via chat and online forums.
Pete Loeffen, Digital Rowing President, said in a statement, "This is another great step forward for RowPro users. The all-new 3D graphics in RowPro 4.0 bring a new level of realism that takes advantage of ten years of improvements in 3D graphics technologies. Everywhere you look there's new something new." He added, "RowPro 4.0 is our platform for the future. We're also making good progress on the OS-X front. We're conscious that the Mac community has been waiting for [it for] some time now. Rest assured we're going as fast as we can. We'll announce a release date as soon as possible."
The new version of RowPro runs on Windows 8, too. Loeffen said, "Supporting Windows 8 is an important step in our future development of RowPro. It is now possible for users to run RowPro in mobile devices that use Windows 8."