Spivi Home Edition Introduces Social Networking Technology to Indoor Cycling
BY: FG Team
5 January 2015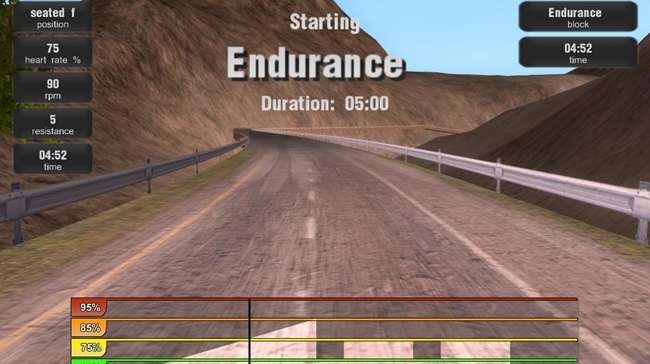 images: SPIVI
Spivi Home Edition is an innovative, immersive solution designed for indoor cyclists exercising at home.
Spivi Home Edition is a sophisticated software developed to enhance the fitness experience for people exercising on indoor bikes at home. The software connects to stationary cycles using ANT+ sensors and delivers heart rate and cadence-based indoor cycling training programs that are both effective and engaging. The structured cycling workouts are set in a motivating, social-networked virtual environment and provide indoor cyclists with a fun interactive experience while increasing training efficiency.
Spivi Home Edition serves as a 3D virtual trainer and puts users in exciting virtual settings, allowing them to connect with other users and train with them in real time. The software collects performance stats, records workout history, and lets users plan their future training sessions. It uses a social networking platform to allow users to interact with other indoor cyclists worldwide. The platform is powered by a strong graphical engine to deliver HD video and immerse users in the virtual worlds, allowing them to select different routes and enjoy different scenery while they train. New routes are added regularly to provide users with a diverse range of options to explore.
To use the Spivi Home Edition, users need a bike with a trainer or an indoor cycling bike, a computer with a strong, x86-compatible processor (Intel Core 2 Duo or faster), a mid-range or high-end graphics card, DirectX 9.0c or later for sound, an ANT+ USB stick and Cadence Sensor, and a broadband connection. The Internet connection is required to store the user's performance stats in the cloud.
Spivi Home Edition was developed by SpiviTech Ltd, a company specialising in solutions that combine fitness equipment, 3D simulation technologies, SaaS, and social network platforms to deliver an entirely new, motivating fitness experience for users at gyms and fitness clubs or at home.