World's First Neurogoggles Introduced at Game Developers Conference
BY: FG Team
10 March 2015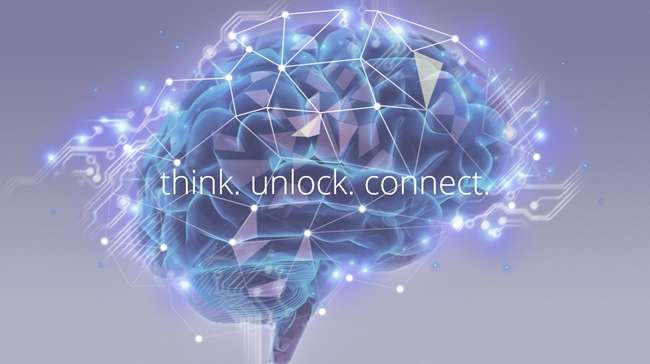 images: MINDMAZE
MindLeap, a revolutionary new virtual reality headset created by MindMaze, lets users control games with their brain.
Swiss neurotechnology company MindMaze unveiled MindLeap, the world's first virtual and augmented reality headset powered by the wearer's brain, at the 2015 Game Developers Conference (GDC), held in San Francisco, California from March 2 to 6. MindLeap is unique among head-mounted displays as it integrates motion capture and neurosensing and allows users to easily switch between augmented and virtual reality modes while wearing the goggles. The headset offers full body motion capture, multi-user tracking, high speed hand and finger tracking, and high resolution gesture recognition. The brain-wave tracking capability combined with existing VR and AR technologies offers users a new dimension of control inside games and virtual worlds.
The neurogoggles don't require controllers as they allow users to play games using only their brain. The technology is based on the company's proprietary system created for applications in the health care field. The medically-proven neurotechnology engine makes it possible for the headset to detect both brain and muscle activity and then use the data for gameplay in different modes. Essentially, when translated into the world of gaming, the rehabilitation technology puts the user's brain directly into the game and lets him or her see and feel the gameplay without any delay, allowing the user to experience existing games in an entirely new way.
MindLeap will be compatible with multiple game platforms, including iOS, Android, Xbox and PlayStation, when it is released later this year. The company will also offer developers an SDK to help them explore the full range of possibilities with the new technology.
MindMaze, an offshoot of the Swiss Federal Institute of Technology (EPFL), brings together a team of neuroscientists, roboticists, computer scientists and physicists to develop virtual reality solutions for neurorehabilitation.
Watch the video from GDC 2015 to learn more about the headset and its possible applications from MindMaze founder and CEO Dr. Tej Tadi.
Related news:
MindMaze Ranked in Top 100 Best Swiss Startups
MindMaze Wins 3rd Place for Best Technological Innovation
Virtual Reality Games Help Stroke Patients with Upper Limb Recovery